Previously Posted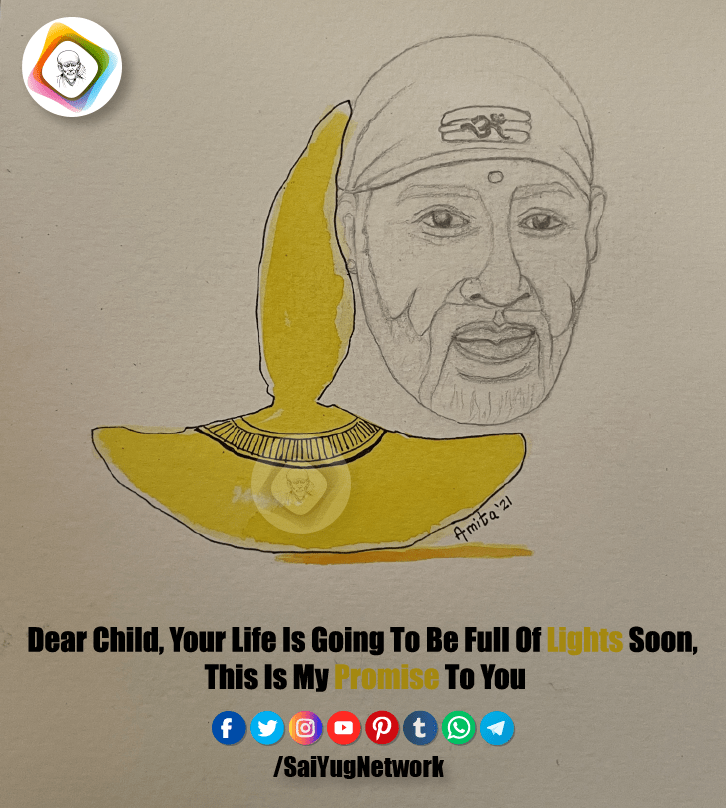 APPENDIX-D
BOUNDARIES OF TODAY'S MAHARASHTRA IN MYTHOLOGICAL AGE
In mythological age, Paithan was the centre of the region, now known as Maharashtra and river Godawari was central dividing line. From Tryambakeshwar to Basar (a town near Nanded) Godavari flows through Maharashtra. There is a temple of Saraswati Devi in Basar. Towards its west lay Maharashtra and Telangana (now known as Andhra Pradesh) lay towards its east. On the North bank of Godawari, up to Sheshadri Mountain, on the South Bank of that river, up to Bhima river were the boundaries of Maharashtra. That was how Maharashtra was spread in ancient times. These references are found in the Scriptures of Mythology. (Ref: "Aamcha Nagar Jilha" (Our Nagar District) a book By H. G Parkhe)
There was a fresh-water sea (Kshirsagar) in Mahrashtra. May be, it was a 'Dariya'. But this information is not sufficient to find out, what was the name of Shirdi in 'Ram-Avatar-Yug' and 'Krishna-Avatar-Yug'. (Treta and Dwapar respectively). But the churning of the sea was carried out near Shirdi and the distribution of Gems that emerged from the sea also was done at somewhere near this place. Many universities were located around Shirdi. Pandharpur was a centre of South Dwarka; and it can be proved that Shirdi was part of Pandharpur.
One 'Purohit' (a hindu priest) from Newase, possessed a Sanskrit Scripture, Mahalaya-Mahatmya. (Mahalaya is a famous Deity of Newase. It is commonly known as Mohiniraj) In the above mentioned book, there are many references about the churning of the sea and the landmarks around. (The author made many efforts to search for the book, but he did not succeed.) Still, we have enough proofs, to understand why Baba used to call the masjid as Dwarkamai or Dwaravati. Sayings of different Saints, mythological legends and the nature, are the valuable 'witnesses'. In this region of present Shirdi, there was reign of Yadavas. There was a fresh-water sea. Pandharpur was the centre of DindirVana. It pervaded through Parali (Sajjan-Gad), Aalandi, Shirdi, Newase, Paithan and Vijaynagar. This circular region was the area of Dindir Vana.
Lord Krishna had visited DindirVana, to console Rukhmini, and to give darshan to Bhakta Pundalik. He left His own Dwarka with all its splendour and affluence and stood on the brick, which was given by dear devotee Pundalik, for a long period of 28 Yugas.
Standing on brick are just small words. But one should not take those words in a parochial sense. They, in fact carry a broad meaning. Idol of Lord Vitthal in Pandharpur is carved in a stone and the brick also is stony. But how could Lord Krishna, who took many Avatars (forms) for His devotees, remain stationary? And He never forgot even the smallest things which His devotees had offered Him with Love and Devotion.
Baba was carrying a brick with Him when He came to Shirdi. It was a sign of His dear devotee, Pundalik. That was why Baba used to take utmost care of the brick. He kept it under His head while sleeping. This was the interesting story of the Brick.
Author's Note:
Whatever information I could collect from the available different sources, especially issues "Sri Sai Leela", a periodical, it can be inferred that Shirdi was Dwarka and Sai Baba was Krishna in human form. I have tried to portray the life of Sai Baba as per my ability and intelligence. I request the expert readers and authorities to encourage me and guide me wherever necessary.
I offer this book, "Shirdiche Sai Baba" at the Lotus Feet of Bhagwan Sai Baba, with utmost Love and Devotion.
Dr. K. B. GAWANKAR
END OF APPENDIX – D
Appendix E talks Who Is Sai Baba.
© Author – Dr. Keshav Bhagwant Gavankar (Annasahib Gavankar) – Explicit Rights To Publish To Shirdi Sai Baba Books.com (Member of SaiYugNetwork.com)