Previously Posted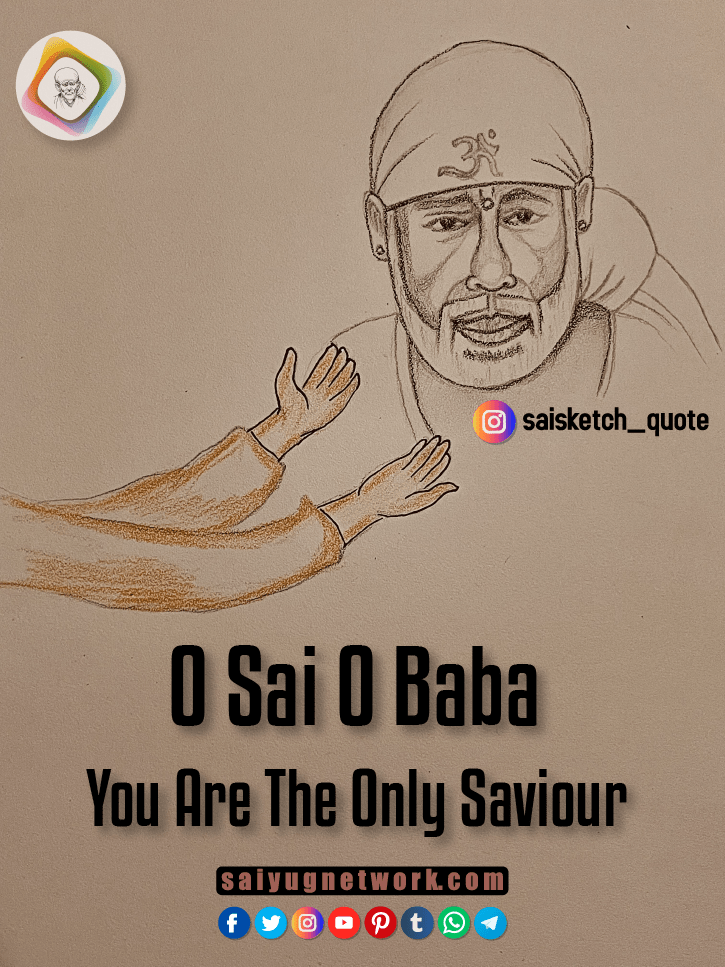 Continued CHAPTER 16
The Method Of Baba's Instructions
Sai Baba's devotees are scattered all over the world. Therefore it is impossible to interview them and collect the data of Baba's precept as they received from Him. The author of this book has gathered the information from a few of the first ranking devotees of Baba, about the instructions He gave to them. Some are included below:
1. Bhaktaraj Nanasaheb Chandorkar (King amongst devotees) Advice in Baba's own words
(i) Nana, you should read Bhagwad the meaning of the (shloka) first chapter. If you fail to comprehend the meaning of each word in that stanza then all your efforts would be in vain. Even if you repeatedly read the Gita without understanding the first stanza and spend many life times doing so, it will be of no use. (Then Baba Himself taught Nanasaheb the grammar and the interpretations of different stanzas Gita.)
(ii) Out of the six inner enemies envy or jealousy is easy to conquer over. So firstly try to win over it.
(iii) Always think that you are a servant of everybody in the world. Then there is no chance for you to get angry with anybody.
(iv) Anything that you feel worthy of giving to Me, and you are forced to give it to someone else, offer it mentally to Me before giving. When it is meant for Me, it will surely come to Me.
(v) If someone demands something from you, give it if affordable. But if he demands for more or troubles you for getting it, then try to convince him without being angry. And do not exercise Your authority.
(iv) If you promise somebody for something, try to keep that promise. Do not avoid to meet that person.
(vii) If you wish to remember Me constantly, think of Me in your daily routine. e. g. when you see a flower, think that this flower is Baba's favourite one or Baba likes this Subji (cooked vegetable) very much or Baba likes this dress that am wearing. In this way you will always remain contact with Me.
(viii) You can worship any deity you prefer to. Chant the name of it, without keeping any desire in mind. Then chanting the name only once is sufficient. But chanting the name for fulfilling your desire or greed is worthless and valueless like a fake rupee coin.
(ix) Nana, now do not go on reading. Stop it! And do as per my instructions.
(x) After offering ' Vaishwadeva', whosoever comes to your house, treat him as a guest (Atithi). Be it a human, or an animal' bird insect, like an ant or anything; it is your guest. He need not be a human being or specially a Brahmin. (Baba used to observe consciously if lessons were followed by His devotees. He used to test them in various ways and would punish them if found guilty. To stop talking with such a guilty person was the only punishment He used to give.)
2. An Excellent Devotee Kakasaheb Dixit
(i) Kaka, keep reading Eknathi Bhagwat and Ramayan everyday.
(ii) Kaka, build a wada (a huge house) here in Shirdi.
(iii) Kaka, that Vitthal Patil (Vithoba) had come to you, didn't He? See, He is very illusive. Use some tactics and catch hold of Him firmly. With a smallest laxity of yours, He will run away. So pay attention to Him (By 'Vithoba' He refers to God Vitthal of Pandharpur).
(iv) One day Baba ordered Kaka to cut a goat which was there. Being an ardent devotee, Kaka religiously used to obey each and every command of Baba. He, therefore got ready to kill the goat and took a large knife. He did not even think that it was an auspicious day of Ekadashi (11th day in a lunar calendar). Seeing Kaka's readiness and obedience Baba stopped him and dissuaded him from further action.
(v) Kaka reached the acme of devotion towards his Guru Sai Baba. 
(vi) Kaka left his body without any suffering on eleventh day in the month of 'Jyeshtha', (third month of Marathi calendar) which is supposed to be a holy day. The two miracles occurred the same day. One of the big branches of Neem tree under which Baba used to sit broke down all of a sudden. And second incident took plas in Dwarkamai. The masjid had three pinnacles over it. Out of the three, one fell down to the ground.
3. Bapusaheb Jog
(I) Read Eknathi Bhagwat and Dnyaneshwari regularly.
(ii) Bring two ser. (I ser = roughly 1 Kg.) of Rawa-Halwa (a sweet dish, Shira) frequently as an offering (Naivedyam) to Me.
(iii) You get pension as you have served in your office. Give Me half it (Rs. 40/-) every month.
(iv) Entertain Bapusaheb Buti for meals everyday house. You not special items for Serve him the whatever is cooked at your house. (According to Baba's instructions Bapusaheb Jog invited Bapusaheb Buti, to his house both lunch and dinner. This practice went on for a year. Through this instruction, both received the best percept from their respected Guru.)
4. Madhavrao Deshpande alias Shama
(1) Shamya, take this sacred book VishnuSahasranamavali and read it everyday.
(ii) Shamya, keep this one rupee coin (picture of Ram, Sita and Laxman embossed on coin).
(iii) Shamya, construct a house for Me. (A wooden shrine i.e. Devhara) keep My sandals (Padukas) in it. Also keep the above coin, the sacred book and idols of other deities in that shrine. Worship all these everyday.
(iv) Shamya, keep a watch on the visitors coming and going.
5. H. B. P. (Hari Bhakta Parayan) Dasganu Maharaj
(I) My uncles are at various places. Call of them. Nana will manage everything else.
(ii) Give Pravachans (discourses) on Ishavasy Upanishad and explain the meaning to the people. Dasganu had some doubt about it. When he asked Baba, He said, "What your difficulty? Even maid servant in Kaka's house will clarify the matter. You ask her when you go to Parle (to Kaka's house)". (According to Baba's, suggestion Dasganu asked his difficulty and maid servant could give a satisfactory answer. Whenever Baba found a person with his blown ego, Baba used to pin-prick it, in this way. Dasganu's ego was based on his knowledge. Similarly, Bapu sahib Buti's ego was flared up because of his money. He was a multi millionaire in those days. That was the reason Baba asked him to dine at Bapusaheb Jog's house, who was an ordinary middle class person,  though not poor. Thus they got rid of their egos. Excellent precept was given by Baba.)
© Author – Dr. Keshav Bhagwant Gavankar (Annasahib Gavankar) – Explicit Rights To Publish To Shirdi Sai Baba Books.com (Member of SaiYugNetwork.com)