Shri Sai Nath Stavan Manjari
Ambrosia In Shirdi
Live Experiences Of The Tarkhad Family With Shri Sai Baba Of Shirdi
Download Shri Sai Satcharitra
Sai Satcharitra is biography of Sai Baba written by Shri. Annasaheb Raghunath Dabholkar (alias Hemadpant). Originally written in Marathi language in Ovi to Ovi Meter verse, it has been translated into various languages in simple prose.
Download Sai Nav Guruvar Books
A very popular Sai Baba vrat observed by many Sai Devotees around the world. The Sai Vrat Katha is available in various languages.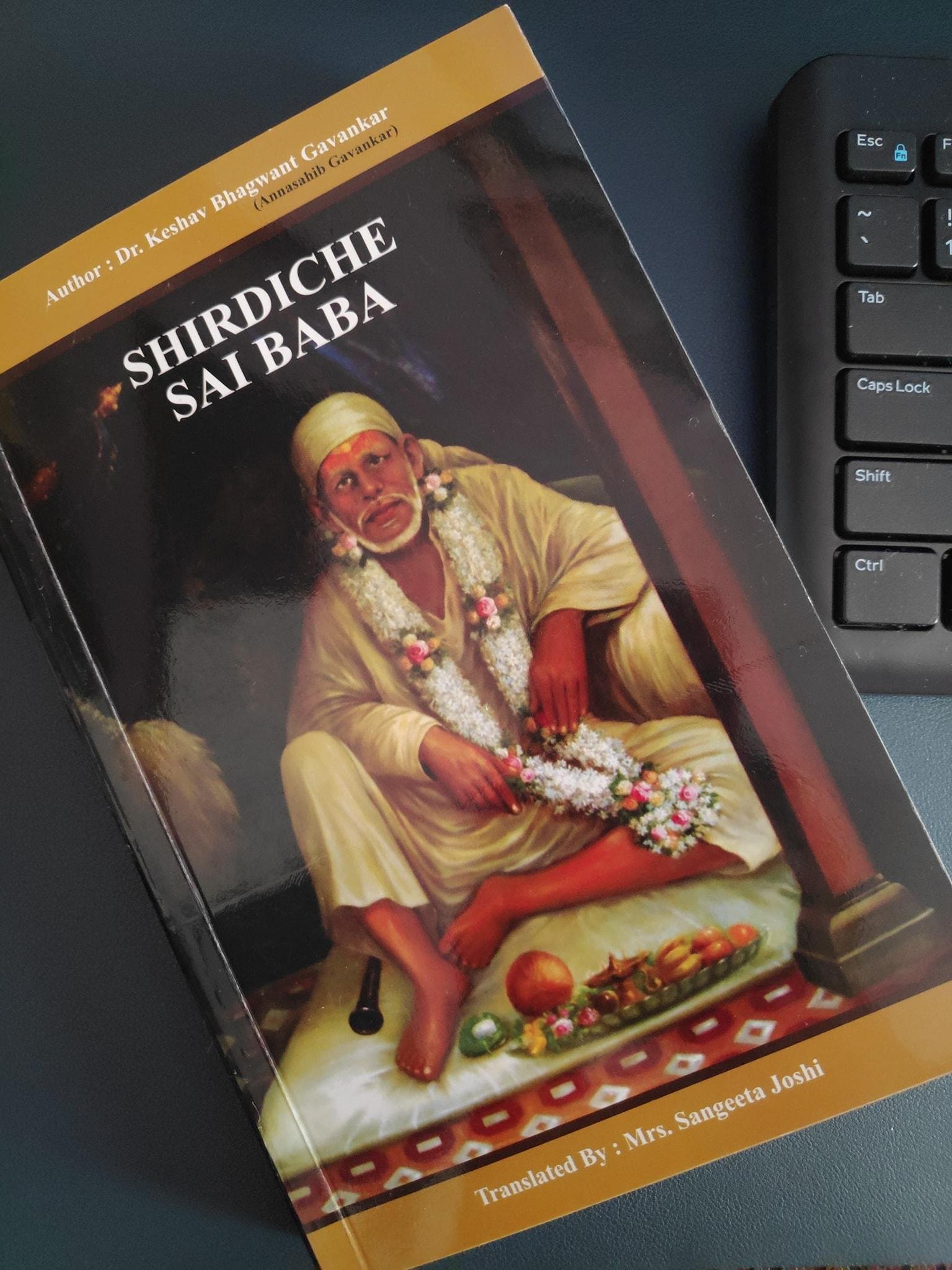 ShirdiChe Sai Baba
Written by Dr. Keshav Bhagwant Gavankar, this book highlights many Leelas of Sai Baba during His times. The incidents mentioned by the author are first hand information he received in company of Sai Baba and His devotees. It is originally written in Marathi and translated into English, Gujarati and Kannada.
Srī Siddhendra Yogi – Sripada Srivallabha Charitramrutam
The book is written by Shankar Bhatt and contains many hidden truths that connected dots with our Sathguru Sainath Maharaj. Videos of the text are shared in various languages apart from English text.
Scribblings of A Shidi Sai Devotee
The book contains eye opening view points on how to be a devotee of Sai Baba and perceive the right way to reach Him. It is written by Late Shri. Suresh Chandra Gupta who has written a few other titles on Sai Baba in English and Hindi.
Fragrance of Sai Bhakti
Again a book by Late Shri. Suresh Chandra Gupta with lovely poems and thoughts of a simple devotee of Sai Baba. Unfortunately this is the last book by the author before his passing away.
Whether you want to read online, download as PDF, watch text as videos or buy a physical copy of any book related to Shirdi Sai Baba, this page will take you through. It is frequently updated covering latest information that you are just searching!